Who are we?
Pet Image Storage is a team of industry professionals focused on the needs of owner-operated veterinary practices. We're here for the mom and pop vets, the local heroes, and the newly graduated ready to make their mark on the world by starting their own business. We know you have different needs compared to other vets and a very different budget. The cost of office space can be daunting enough, and that's before you add on all of the extra expenses of running a business. One major hurdle has always been image storage, and Pet Image Storage is here to take that off your list and turn it into an opportunity to increase business. With our cloud-based storage system and monthly subscription, we can give you the flexibility to evaluate images from your office, your home, or anywhere with Wi-Fi. We're faster, we're friendlier, and we're here for you!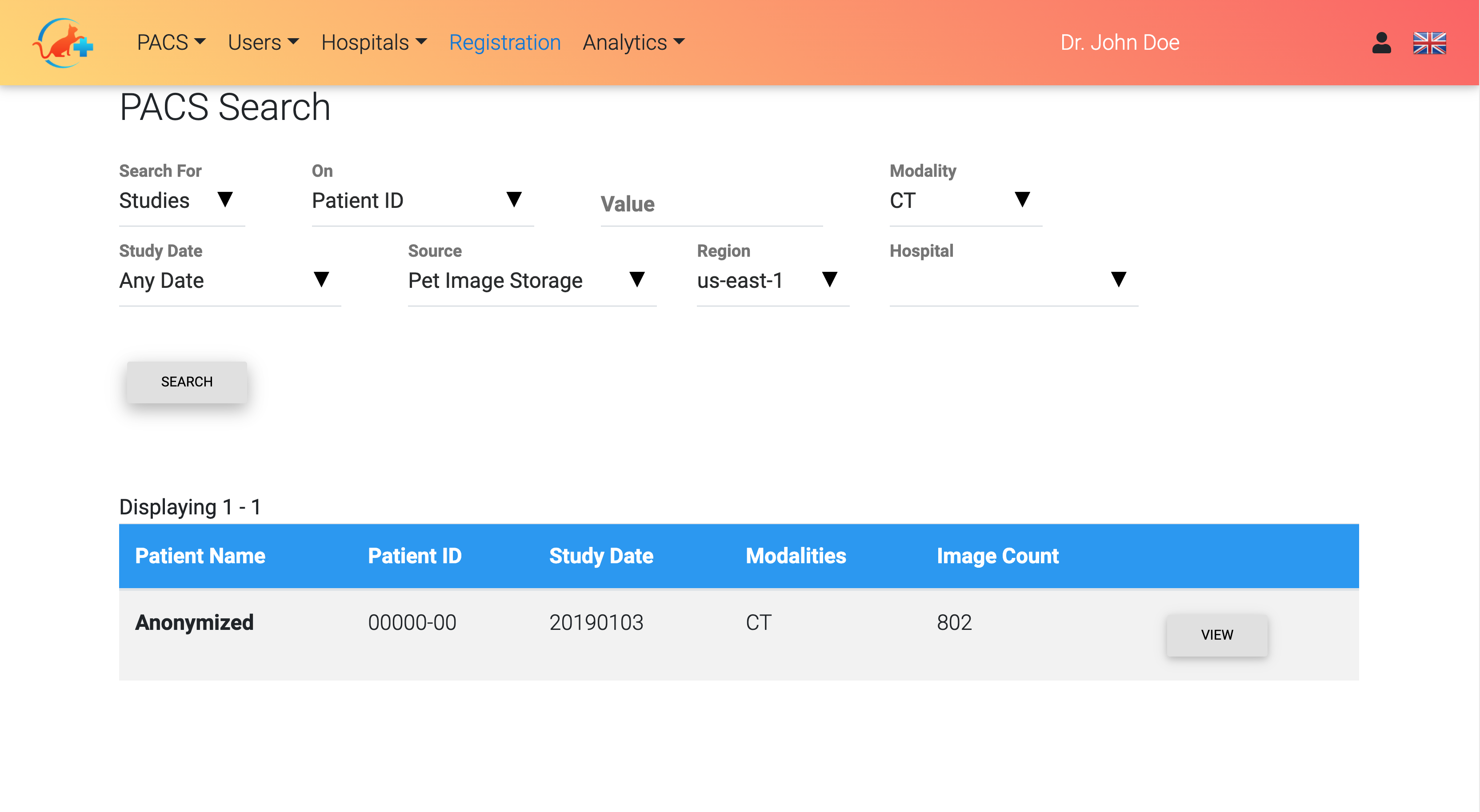 How does an online PACS work?
An online PACS works off of cloud storage that is stored off-site. We keep your images safe and accessible on servers in a climate-controlled facility, so that you never have to worry about them again. When you log into our portal, you will be able to pull up all of the necessary images to make critical decisions about the animals under your care. No more driving to the office to connect through your desktop. Our mobile solution works for you so that you can keep working.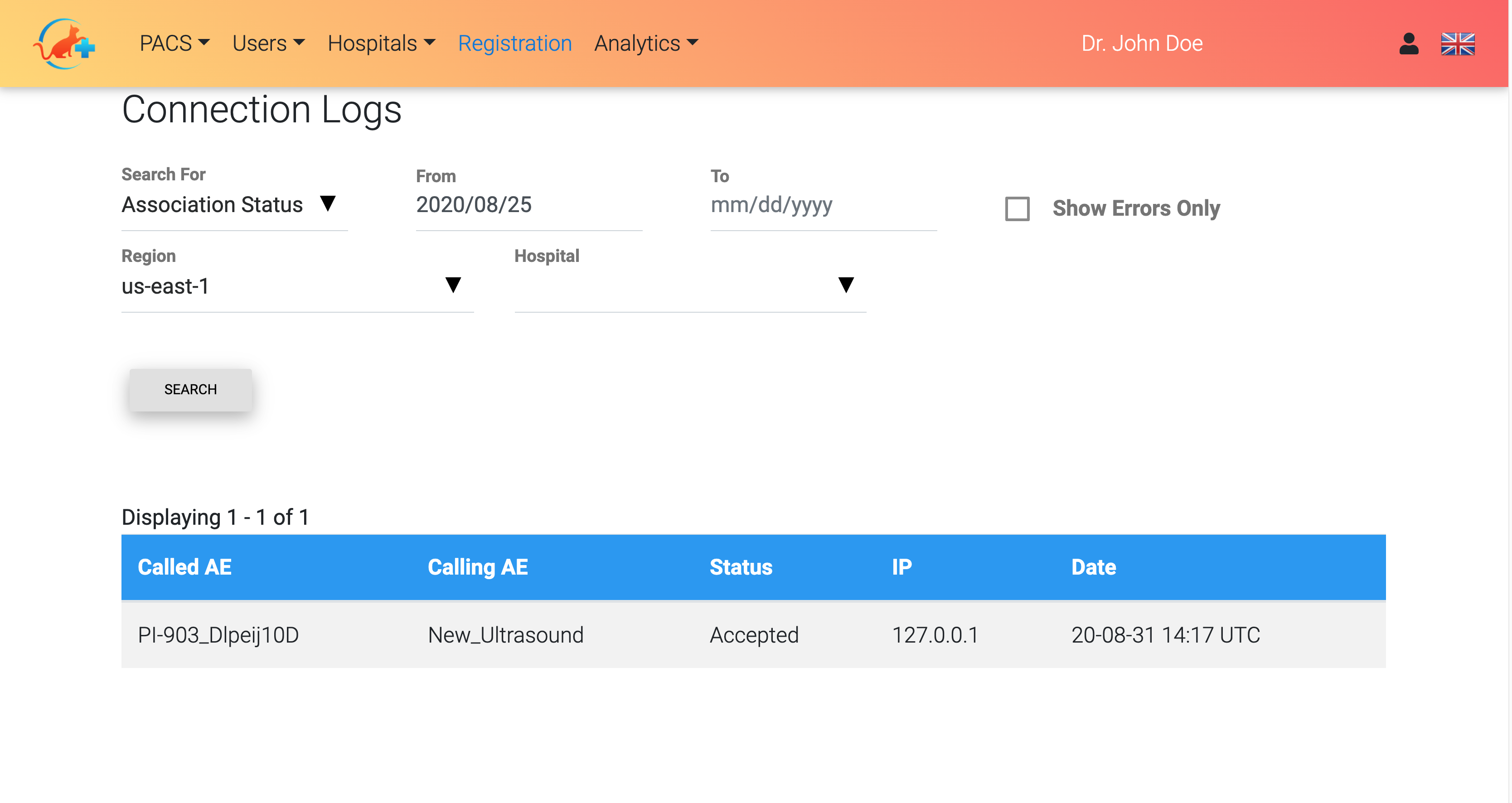 Do you use DICOM?
Yes, our systems communicate with DICOM; nothing changes with the technology, Pet Image Storage makes how you store and retrieve images easier and less expensive. DICOM (Digital Imaging and Communications in Medicine) allows medical systems to talk to each other, and our PACS (Picture Archiving and Communication System) allows you to store, and most importantly, work with those images coming from your diagnostic equipment such as CT scan, radiographs, and ultrasounds.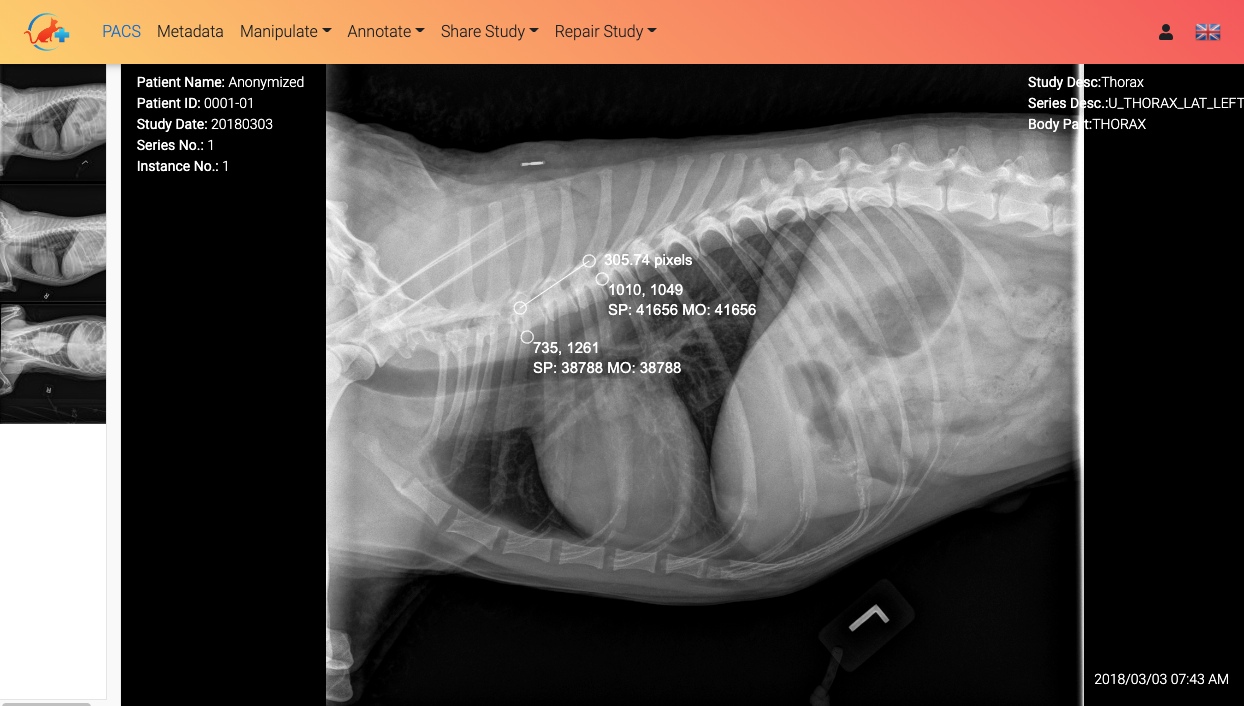 What's included?
When you join Pet Image Storage as one of our valued partners, we'll contact you to configure the new system and begin the process of transferring your images over to our remote servers. We focus on your storage system so you can focus on your patients. Connecting all of your diagnostic devices to your new online PACS takes only a few minutes to configure. With our trained software developers, you are in good hands. Once you're up and running, you'll receive regular email summaries about your storage usage, along with useful tips and pertinent information.
Will your system work with Osirix and Horos products?
For sure! For your new online PACS, you won't need a public IP to retrieve images that support C-GET functionality. Our clients primarily use Osirix and Horos, so the systems will integrate seamlessly with ours.
But wait, there's more!
Not only can you easily query and retrieve your studies from our cloud down to your workstations and applications, but you'll finally be done with the IT headache of maintaining an internal PACS system! You went into business because you're an animal lover, and Pet Image Storage wants to help you help more animals. Additionally, your online account comes with a myriad of handy features to help streamline your veterinary practice.
Upload DICOM media from your web browser.
Delete studies from your archive.
Share studies with others via email.
View data analytics to monitor your practice's storage.
Ready to get started?
We're ready when you're ready! Let's set up a time to talk about your needs and how we can help. A member of our team will respond within 24 hours to your request. We look forward to speaking with you.